Recharter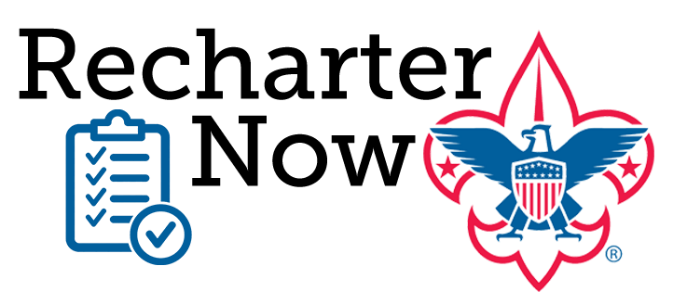 Key Dates
YPT Mandatory Before Registration
9/20/2023 – Recharter Training @ St. Barnabas
10/2/2023 – Unit Charter Renewal System (UCRS) Open
12/12/2023 – Recharter Turn-in Party for Payments and Hard Copy Renewals
12/15/2023 – Due date – Please submit all payments & copies
Recharter is now open for all units at advancements.scouting.org. This is a new system that uses your MyScouting login (not a recharter "code"). Chrome, Firefox, or Internet Explorer 11 are recommended.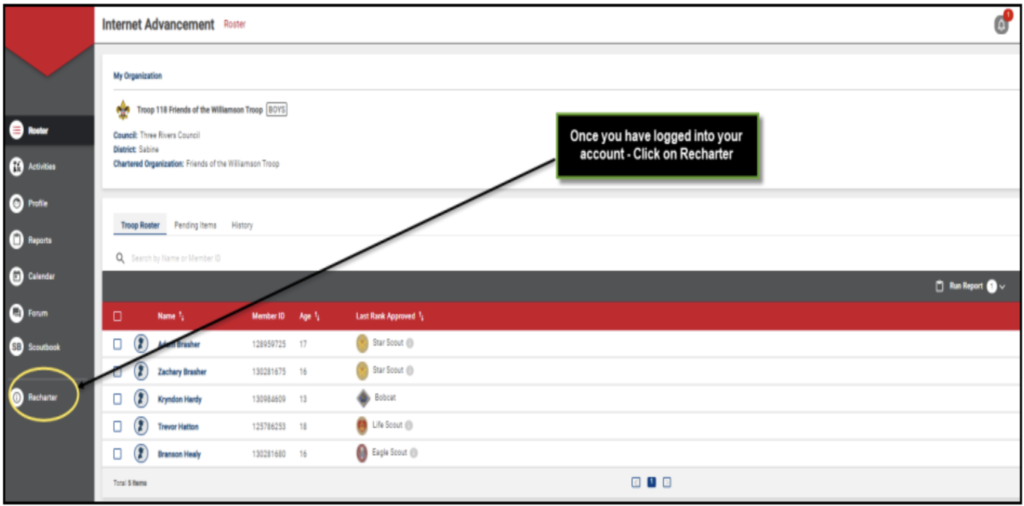 Recharter can be completed by Key 3 and users with the "Key 3 Delegate" role in MyScouting. In here, you will be able to invite new and existing BSA members to join your unit, remove members who are no longer with your unit, review YPT and Background Check status, and submit payment.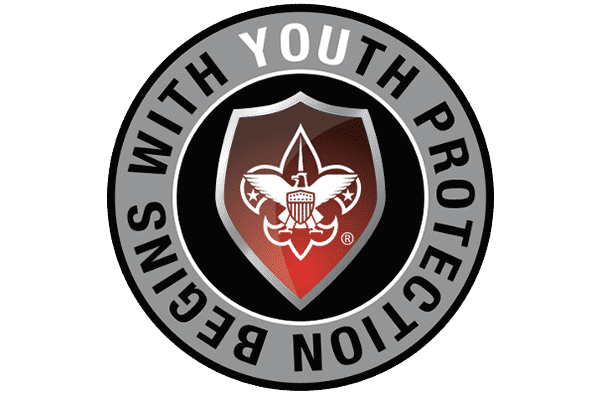 YPT Update
All volunteers on your charter application must have a YPT expiration date of Jan 1, 2025 or later. This ensures that all volunteers have YPT that is valid for the entire year.
Therefore all members must have taken YPT during the 2023 year.
Council will not approve recharter applications where any member has a YPT expiration before this date.
For more information on recharter, including a user's guide, visit Internet Charter Renewal 2.0. If you need help, contact your Unit Commissioner, our District Commissioner James Goreham, or the Council Registrar at [email protected].
Download the Arrowhead Recharter Training as a PowerPoint deck or PDF.
After Submitting Recharter
After completing online recharter, please turn in your JTE Unit Award Form and data update (including a Family FOS (Investment in Character) presentation date).
Please turn in JTE forms using this Google Form.
Please turn in unit data updates using this Google Form.